Southern Alberta Institute of Massage
Lethbridge Campus
534 - 18 Street South
Lethbridge, Alberta T1J 3G7
PHONE: 403-331-5657
*Student Practicum Massage Number (To book a massage with a student): 403-331-5638
Medicine Hat Campus
340 Maple Avenue SE
Medicine Hat, AB T1A 7L5
PHONE: 403-504-9694
Mailing Address:
S.A.I.M.
P. O. Box 577
T1A 7G5
Email us at info@southernalbertainstituteofmassage.com with any questions.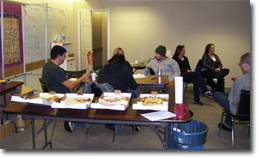 To register for our 2200 Hour Massage Therapy Program, please click on the SAIM Application form below, fill it out, and Submit. Application will be processed and accepted pending receipt of $35.00 Application fee (non-refundable).
SAIM MASSAGE THERAPY APPLICATION FORM
We require a Transcript from the last education institute you attended, regardless whether the course was completed or not. Also, a non-refundable Application Fee of $35.00 is required to process your Application. You may choose to send a cheque or bank draft payable to Southern Alberta Institute of Massage and mail Application and Application Fee to:
S.A.I.M., P. O. Box 577, Medicine Hat, AB T1A 7G5.
For further payment information options, please call Lethbridge Campus at 403-331-5657 or Medicine Hat Campus at 403-504-9694.
NOTE: Without the Application Fee and Transcript, your application may not be processed.
NEXT FULL TIME PROGRAM at Lethbridge Campus begins September 5, 2018.
NEXT FULL TIME PROGRAM at Medicine Hat Campus begins September 6, 2018.